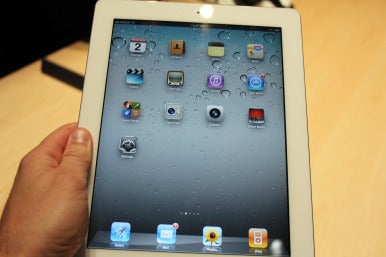 iPad 2 Photo by MacWorld.com
I have enough money to buy iPad 2 Wi Fi 16 GB next month, but I also consider to add my portfolio value in stock market. Which one should I buy?
Eventually, I don't really need iPad 2. Nevertheless, I really fall in love with this gadget. Moreover, sometimes I feel so bored to death, nothing I can do to amuse myself, except being connected online. So, I think I can play iPad to fill my boring times. O well.
Meanwhile, I want to buy US stock through online broker. It is way better, yes indeed. Due to this is asset and investment.
Ah, I am still thinking. Could you help me?